How To Island-Hop In The Caribbean
I had already visited a number of Caribbean countries, as well as Honduras, Mexico, the United Kingdom, and Germany prior to making the decision that I want to visit all countries in the Caribbean before venturing back to Europe or elsewhere. So, how will we island-hop around the Caribbean?
It is, of course, no secret that My Cruising Family loves to cruise. However, we do enjoy other modes of travel too. In fact, our most recent family vacation was not our typical cruise, but rather, it was a land-vacation that, by the grace of God, and with intentional planning, we managed to turn into an island-hopping experience. With catamarans, speedboats, and ferries to many neighboring islands, St. Maarten/St. Martin is perfect for those who desire a land vacation, but also want to explore other islands.
Cruising may seem like the most obvious answer to those who want to island-hop, but the Caribbean is far bigger than the traditional cruise ports-of-call. While cruising can easily get you to Jamaica, the Bahamas, St. Maarten/St. Martin, Turks & Caicos, the Virgin Islands, and many other Caribbean countries, it is much less common to find a cruise to St. Barthelemy (St. Barth) and Anguilla. Even if you do find cruises to these ports of call, they are not likely on a family-friendly cruise line, but rather, on a high-end cruise catering to adults only. Although we have found cruises to Dominica and Grenada, finding those ports of call on a cruise itinerary are not commonplace.
Our March 2018 MSC Fantasia cruise from Guadeloupe took us to beautiful Grenada and Trinidad and Tobago, among other islands, and was initially scheduled to also call upon Dominica and St. Maarten/St. Martin, but did not do so because the ports had closed after the 2017 hurricane season. While ports have since re-opened, cruise lines did not all resume sailing to these islands at the same time.
I remember that, prior to St. Maarten being removed from the cruise itinerary, and having been to St. Maarten before, I had been considering two shore excursion options: one, which was offered by MSC, was a day trip to Anguilla, and the other, which wasn't yet offered by MSC, but I recall had been offered by Royal Caribbean when we sailed with them in 2016, was a day trip to St. Barth. Since St. Maarten was removed from the itinerary, we didn't experience those excursions in March, but I clearly did not forget about them.
I had also researched other ways to get to Dominica, and found that it is easily accessible by ferry or airplane. Technically, we could say we've been to Dominica because, when flying back to New York from our March 2018 cruise, our flight from Guadeloupe stopped in Dominica. Yeah, cool, but not our idea of visiting a country. Our family wants to explore and spend a significant portion of at least a day wherever we visit before checking it off our list. If we had stayed in Guadeloupe a bit longer, we could have booked a ferry or flights to and from Dominica, and could have stayed there a bit before returning to New York. Given that we are working adults, with children in school, and our cruise was for the entire two weeks of our son's Spring Break this year, extending our stay in Dominica was not the best option for us. Being aware of these options can help us plan for a future visit.
So, how and why did we decide to island-hop from St. Maarten in June 2018? The school and camp calendars showed that we had two weeks between the ending of the school year and the beginning of summer camp, so we planned a 5-day visit to St. Maarten for the tail-end of June 2018 because I could stand by my word, as stated in the 2017 NBC News article: "I am hopeful that individuals and families like ours continue to travel to these beautiful countries and that tourism helps to rebuild the economy of those countries that need it." We were able to (1) vacation comfortably, (2) add two more Caribbean countries to our list of countries visited, and (3) support three Caribbean countries that suffered damage in the 2017 hurricanes.
While, in general, geography makes island-hopping from St. Maarten/St. Martin easy, my research of various resort options revealed to me that Simpson Bay Resort & Marina would be the most convenient to make our island-hopping desires come true. Thankfully, that revelation was not only correct, but Simpson Bay Resort & Marina surpassed our expectations on every level, including service, cleanliness, and comfort. Our 2-bedroom poolside suite provided a gorgeous pool view, with easy access to the pool. Our sons loved it! We all truly felt at home.
What is so special about Simpson Bay Resort & Marina in our island-hopping quest? Well, located on the premises is AquaMania Adventures, which provides sailing options to other islands, as well as half-day sailings, evening sailings, watersports and more. As you can guess, AquaMania Adventures is located at the Marina portion of Simpson Bay Resort. The adventures are very reasonably priced. We purchased the Tango to Shoal Bay, and The Edge Ferry to St. Barth excursions. There are also sailings to other parts of Anguilla, as well as Saba and Prickly Pear.
We flew from New York to St. Maarten/St.Martin on Monday morning, and flew back to New York on Friday afternoon.
On Tuesday, we sailed with AquaMania Adventures from Simpson Bay Resort & Marina, St. Maarten, to Rendezvous Bay, Anguilla. From the Tango, we hopped on a small boat/raft to take us to the beach on Rendezvous Bay. We then enjoyed a bus ride through Anguilla to gorgeous Shoal Bay. We learned that we were the first boat/bus of tourists to visit Shoal Bay since the 2017 hurricanes. Both beaches we visited in Anguilla were beautiful and tranquil. Also, service onboard our boat, the Tango, was excellent!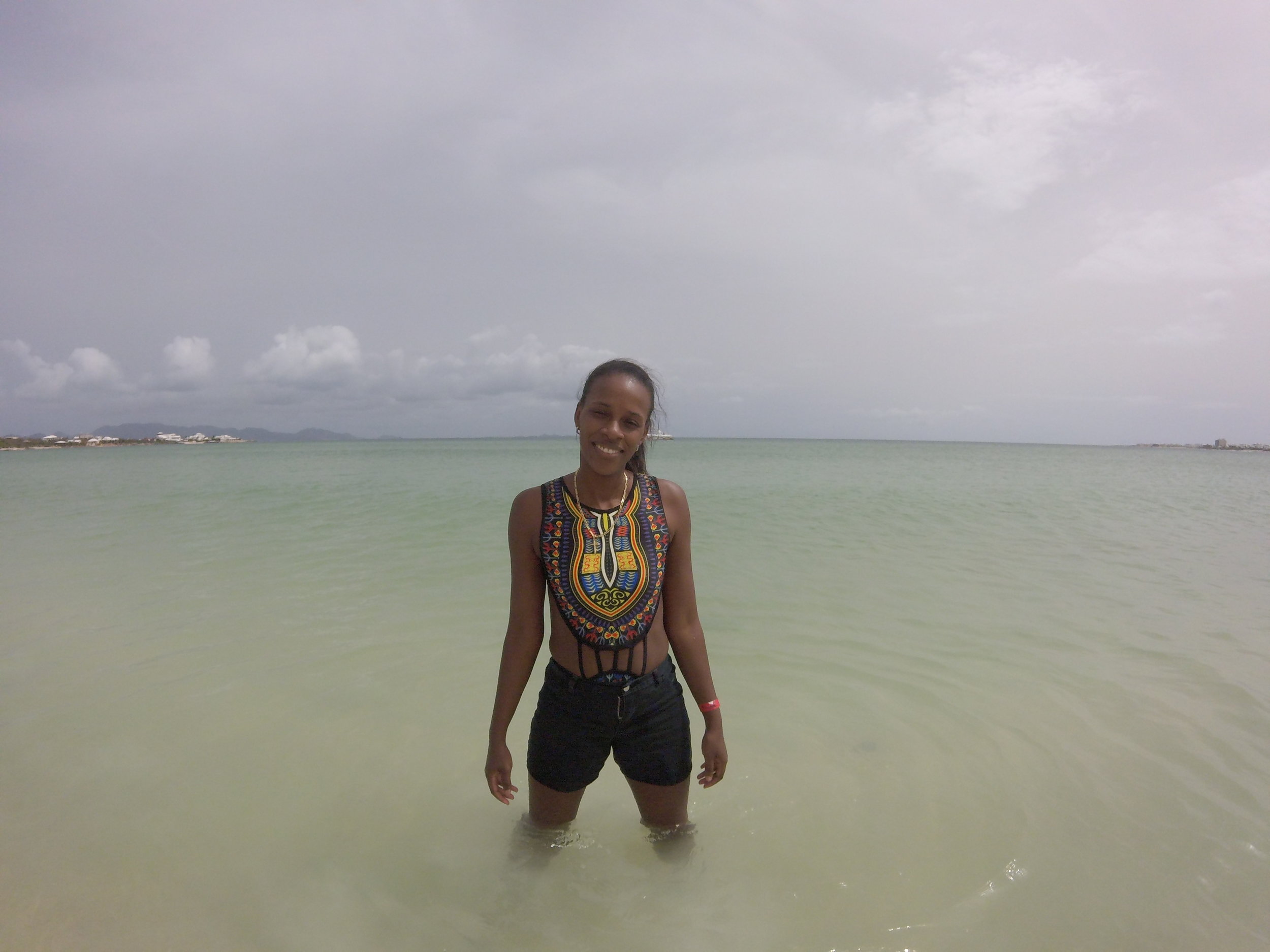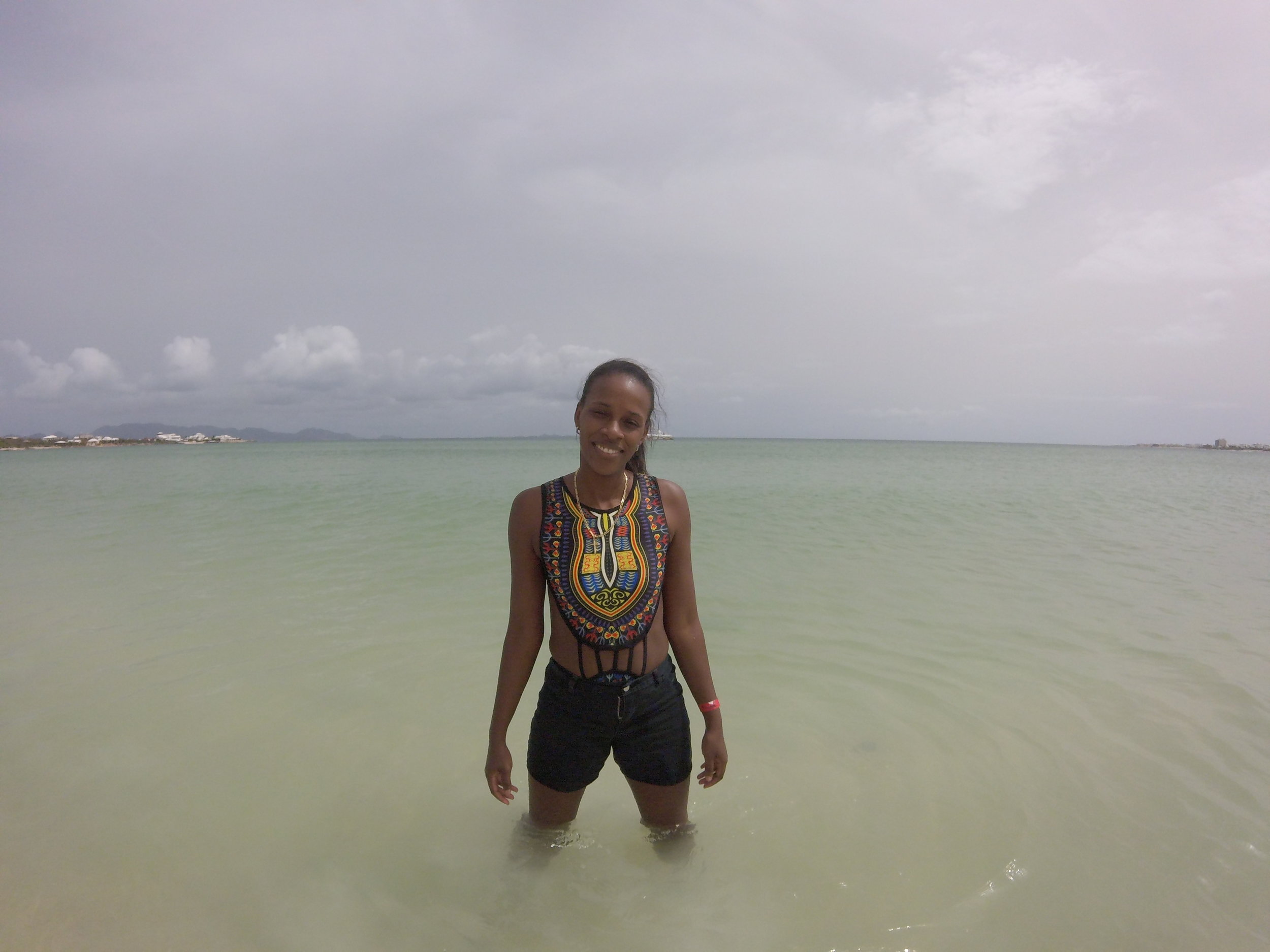 On Thursday, we endured a super bumpy ride on the Edge to St. Barth. Seriously, we prayed and believed, and held on for dear life. Once in St. Barth, the beauty, tranquility, and peacefulness of the island seemed to wash away all anxiety caused by the bumpy boat ride. Amazingly, by the grace of God, the ride back to St. Maarten was fairly smooth. We share the fact about this bumpy boat ride not to discourage you from taking the trip. We highly recommend the trip. Just be prepared.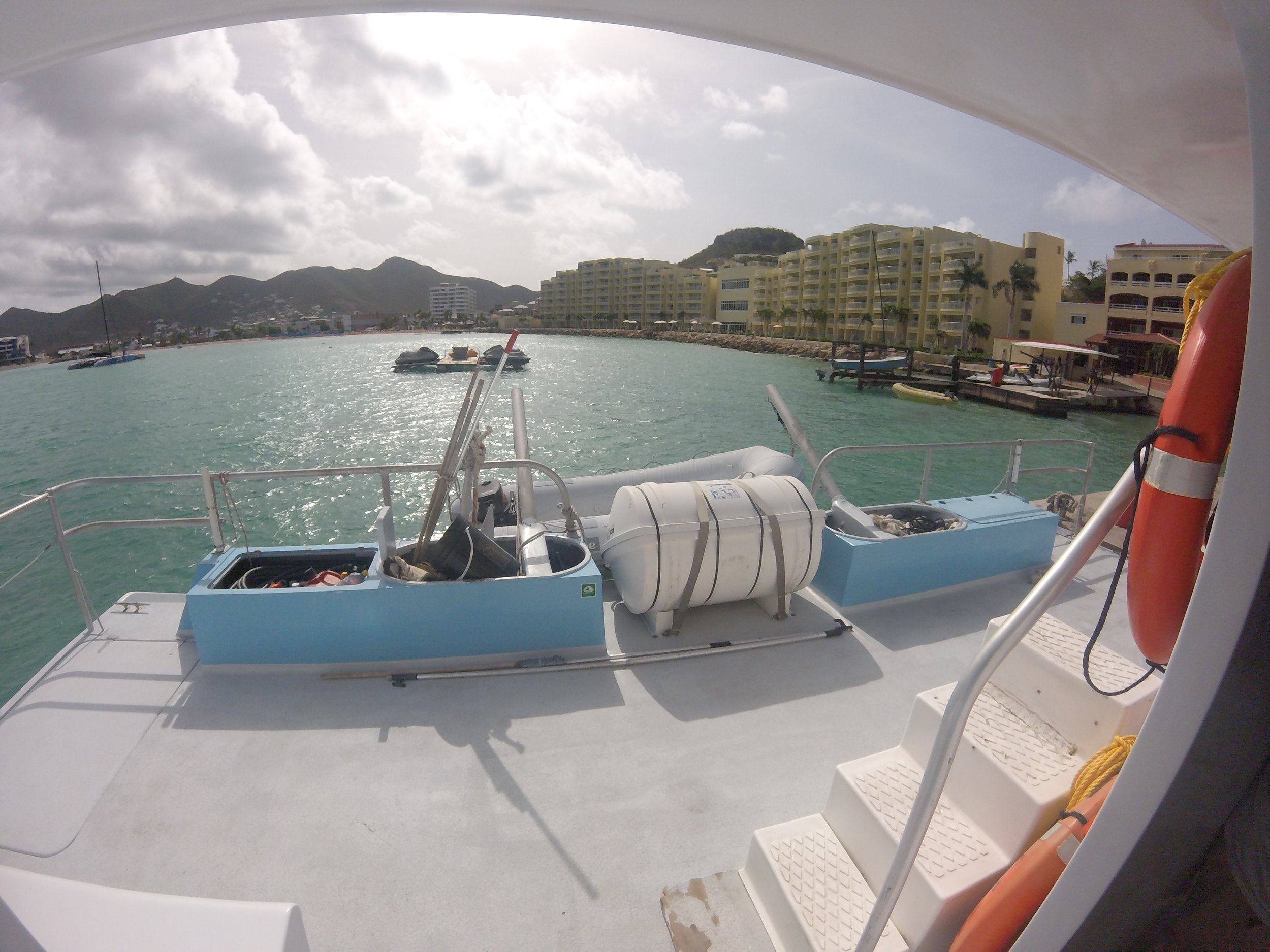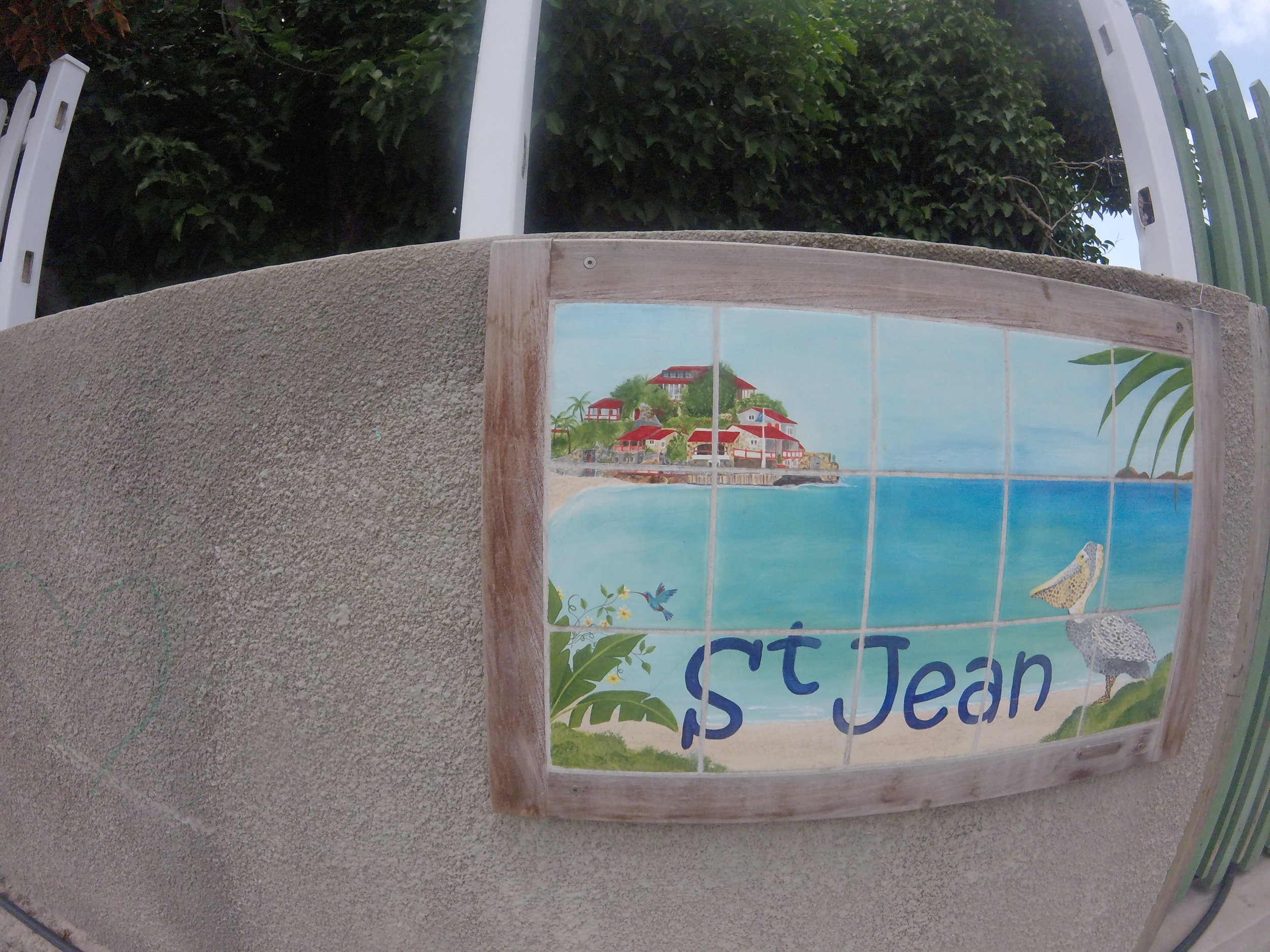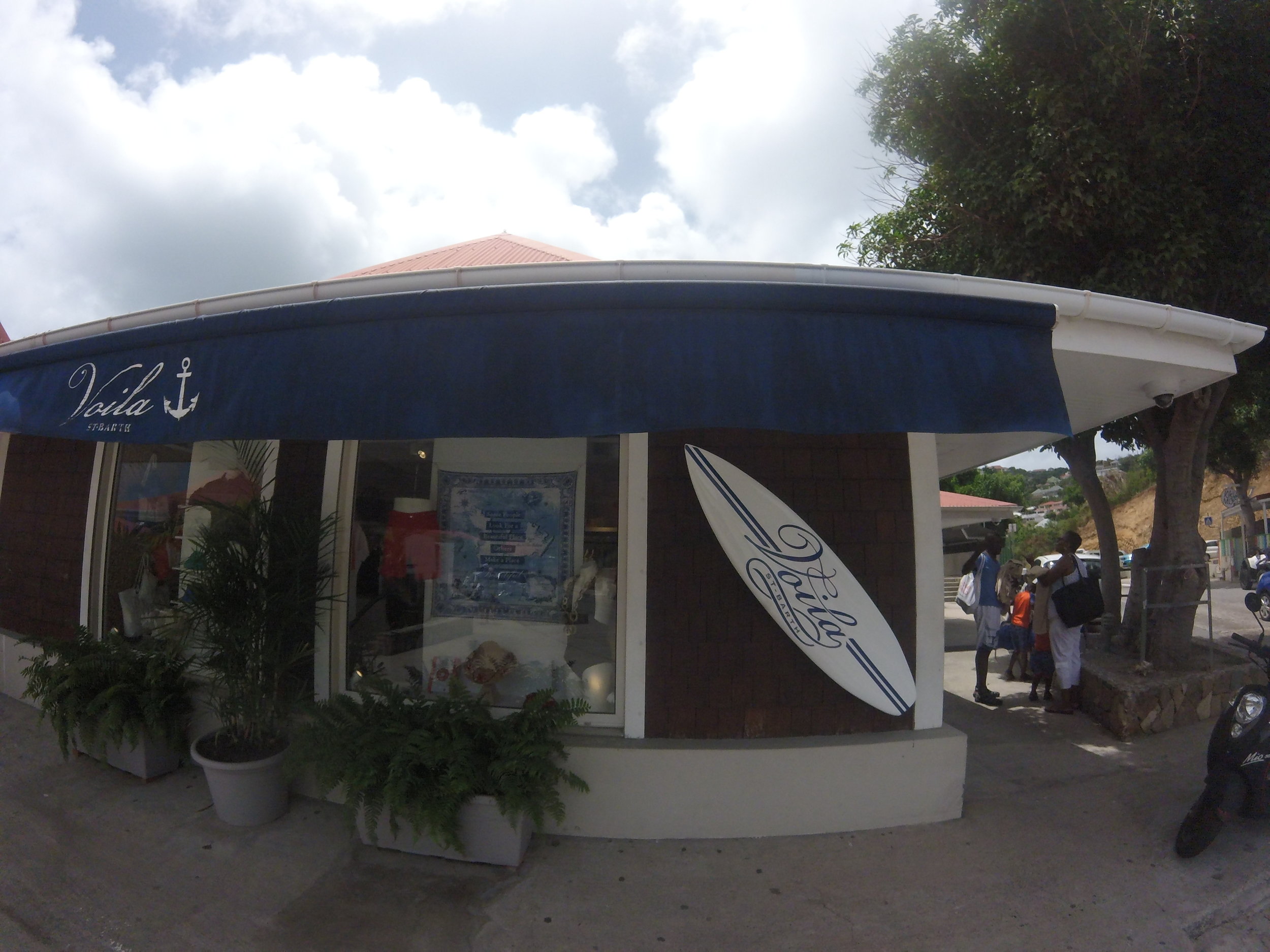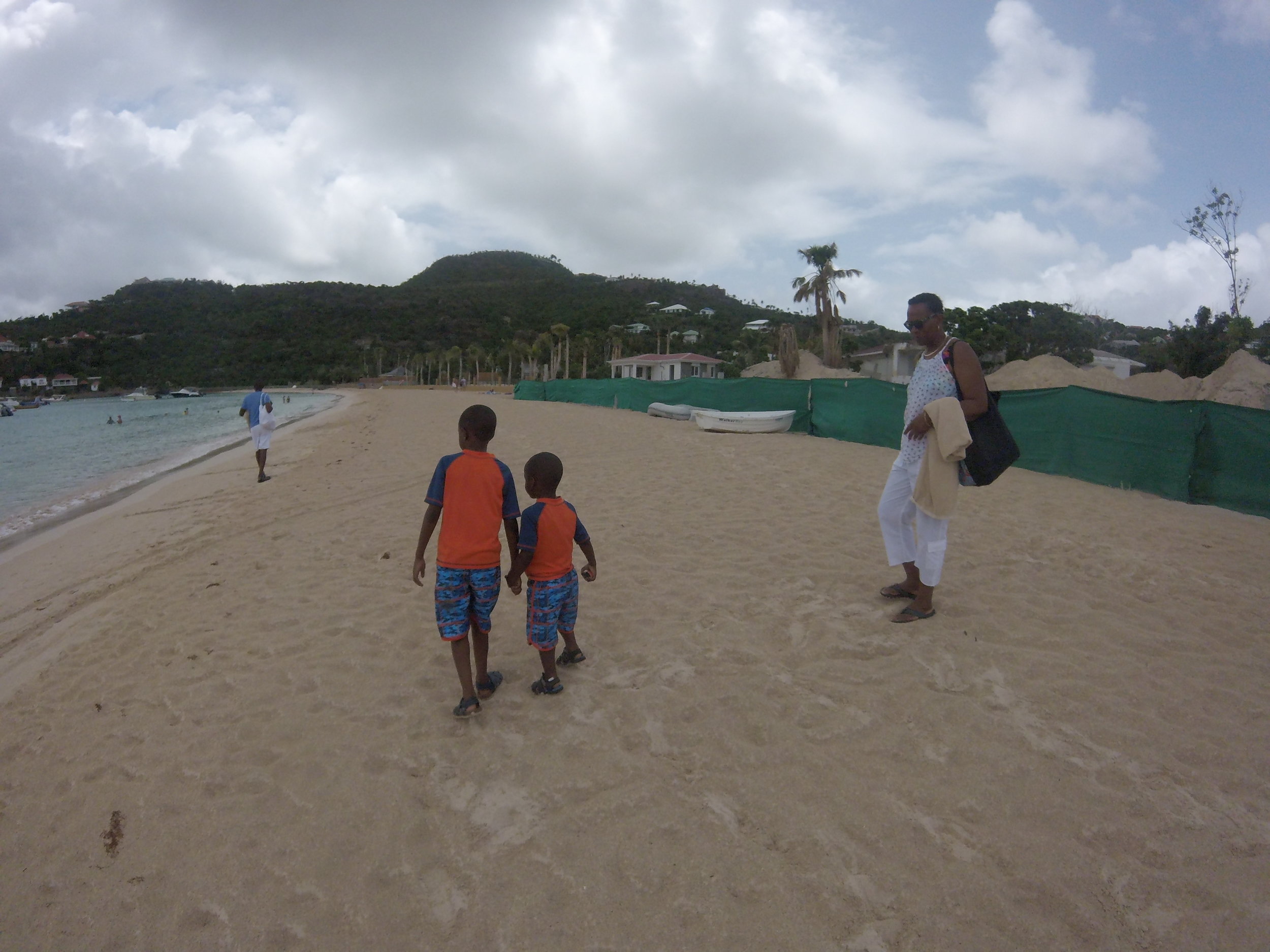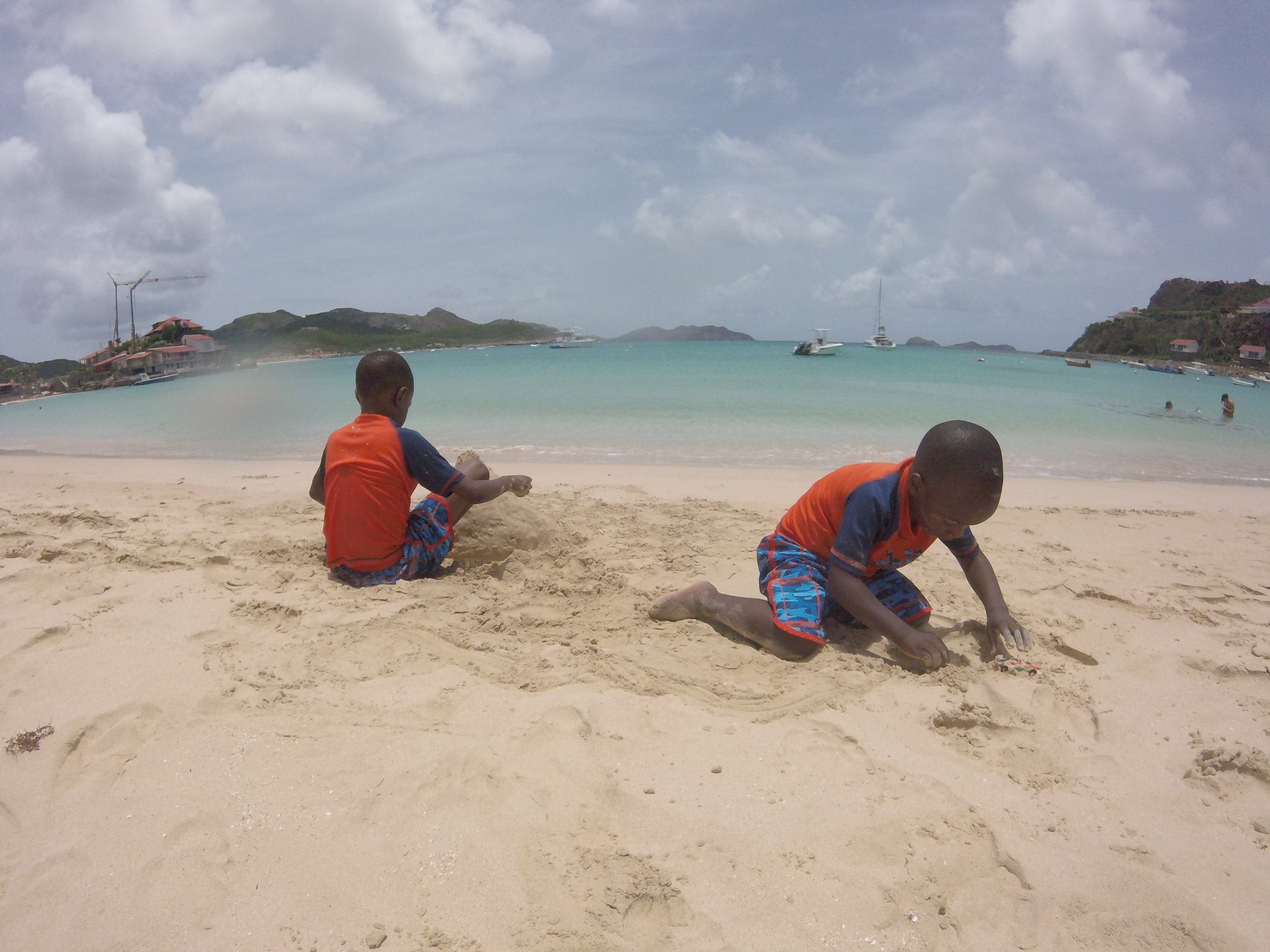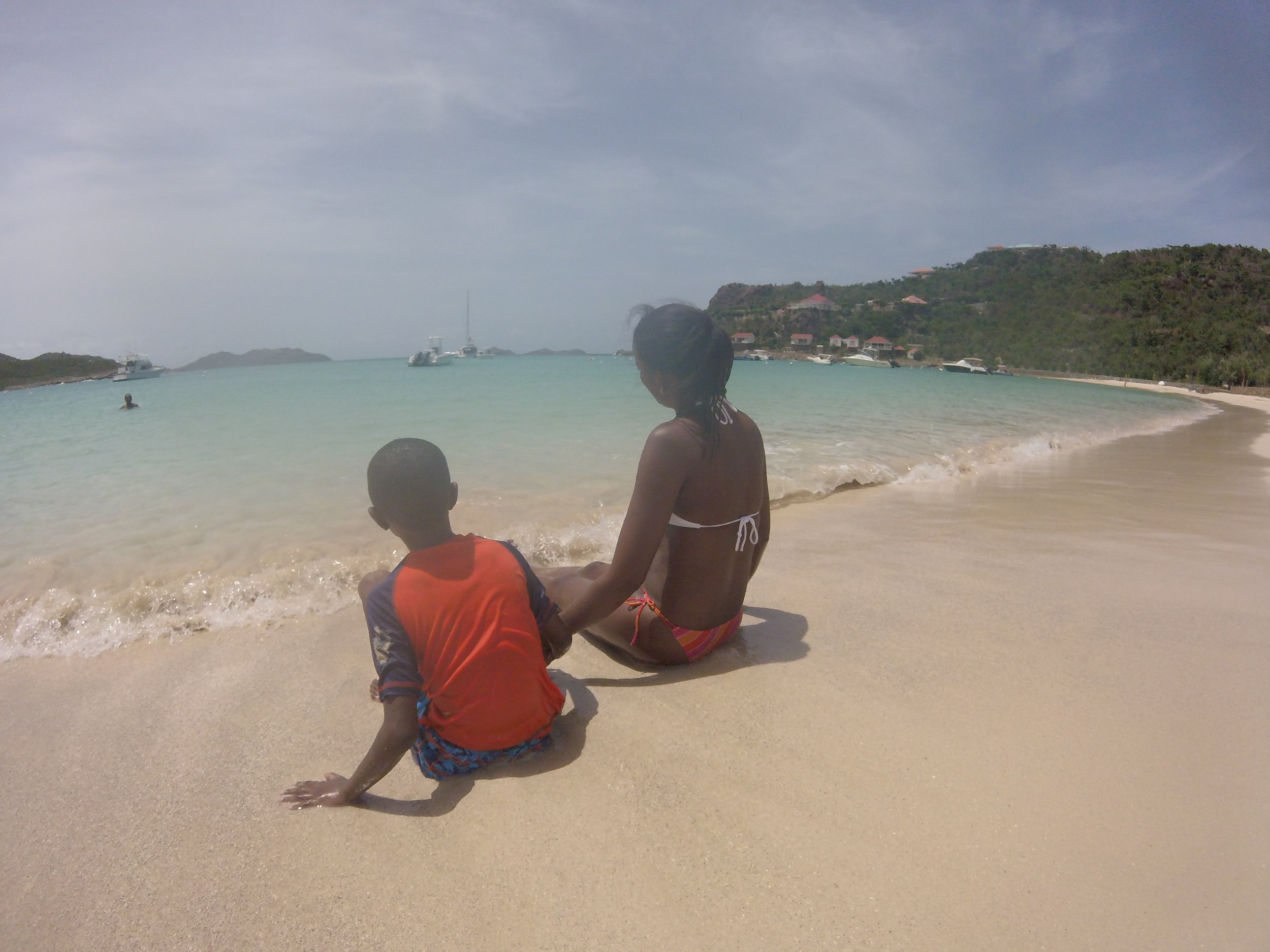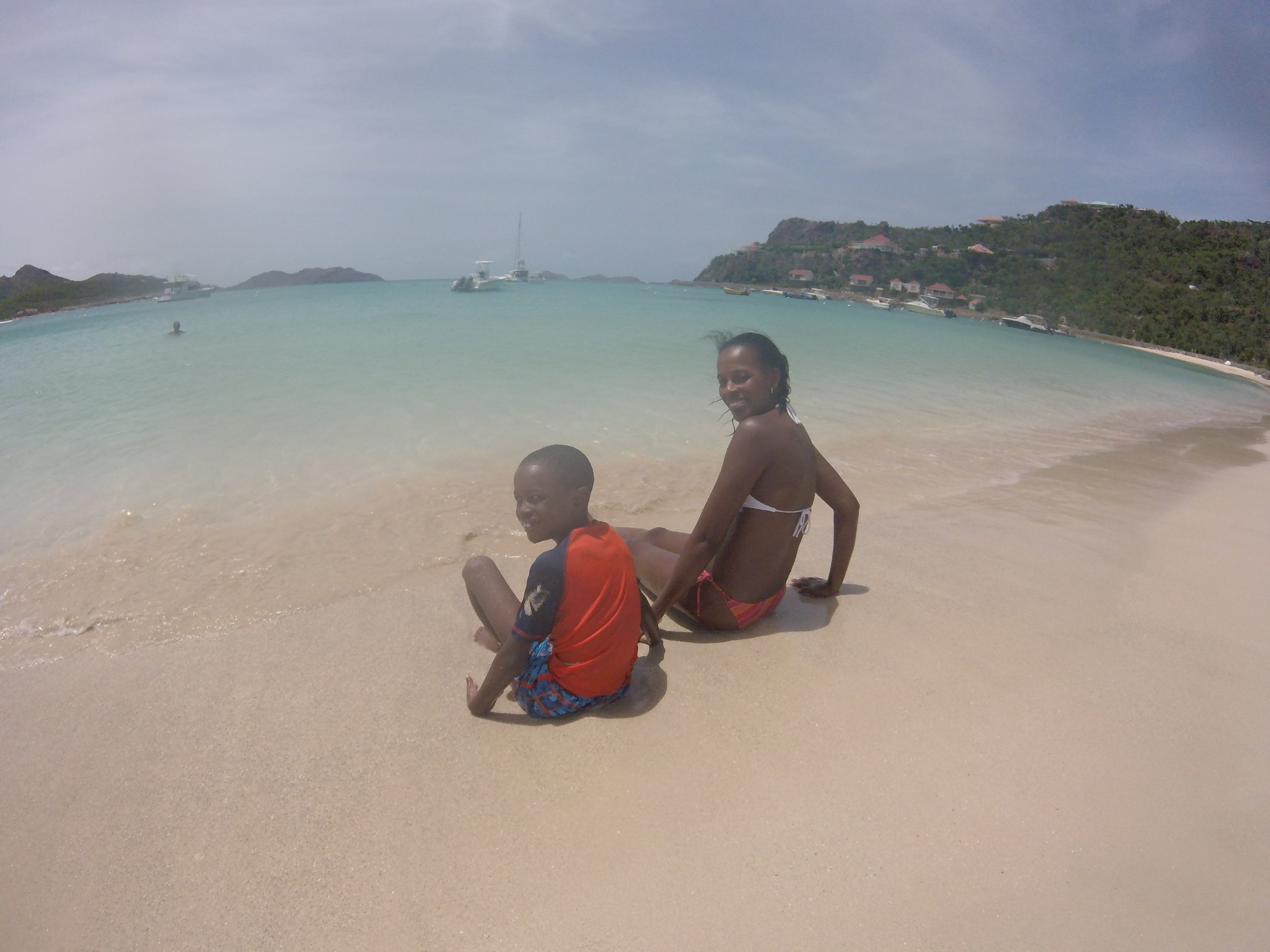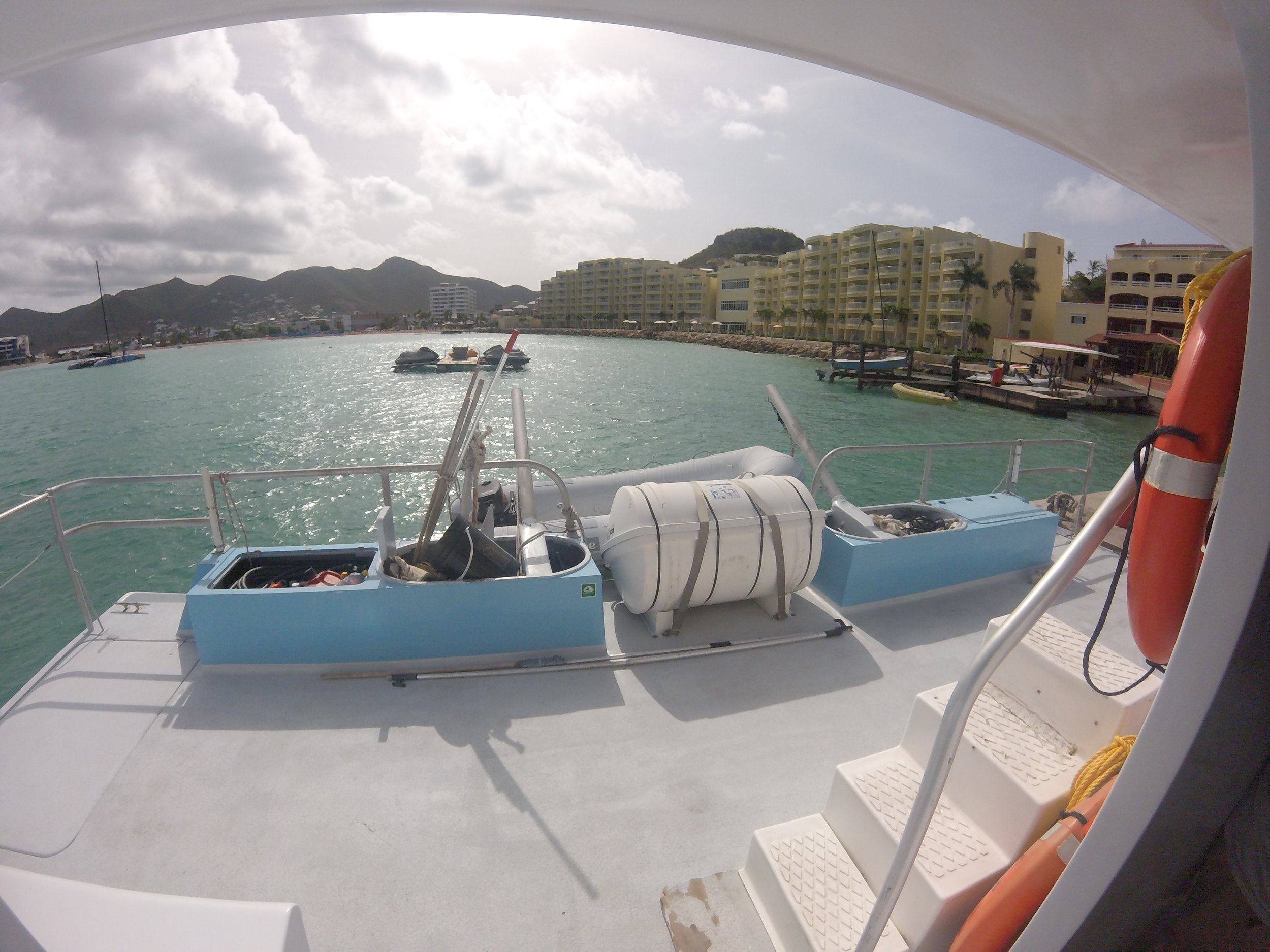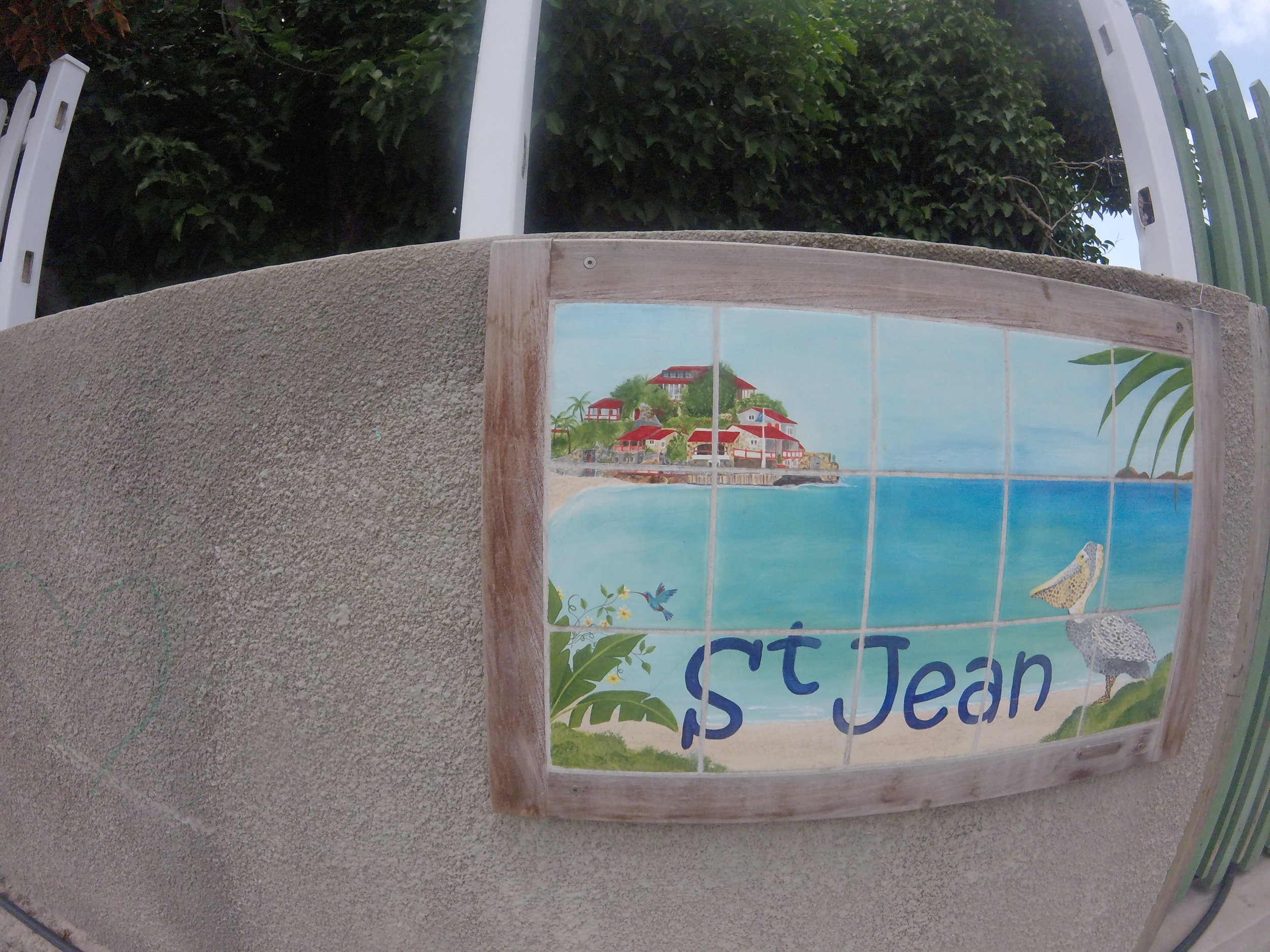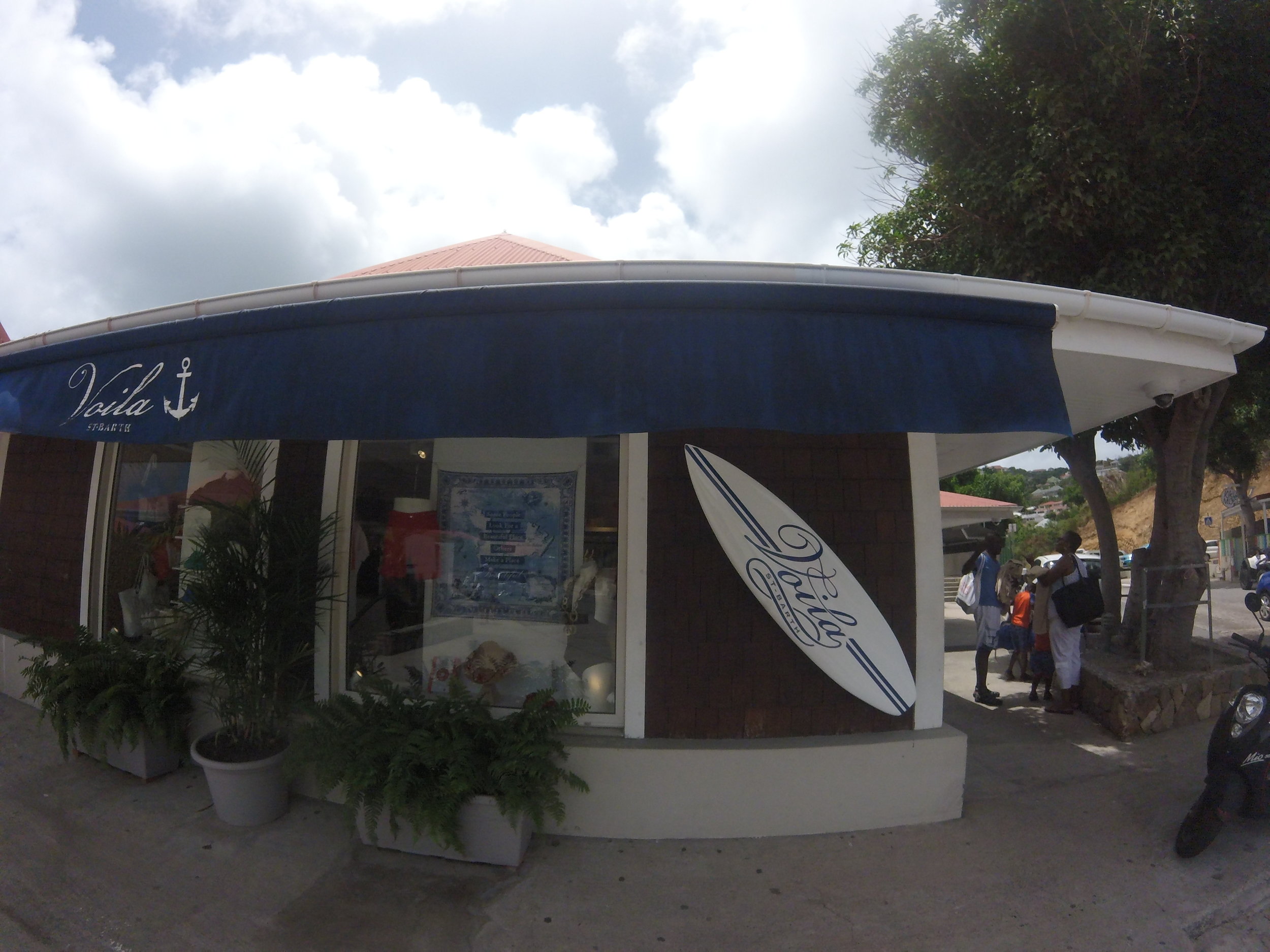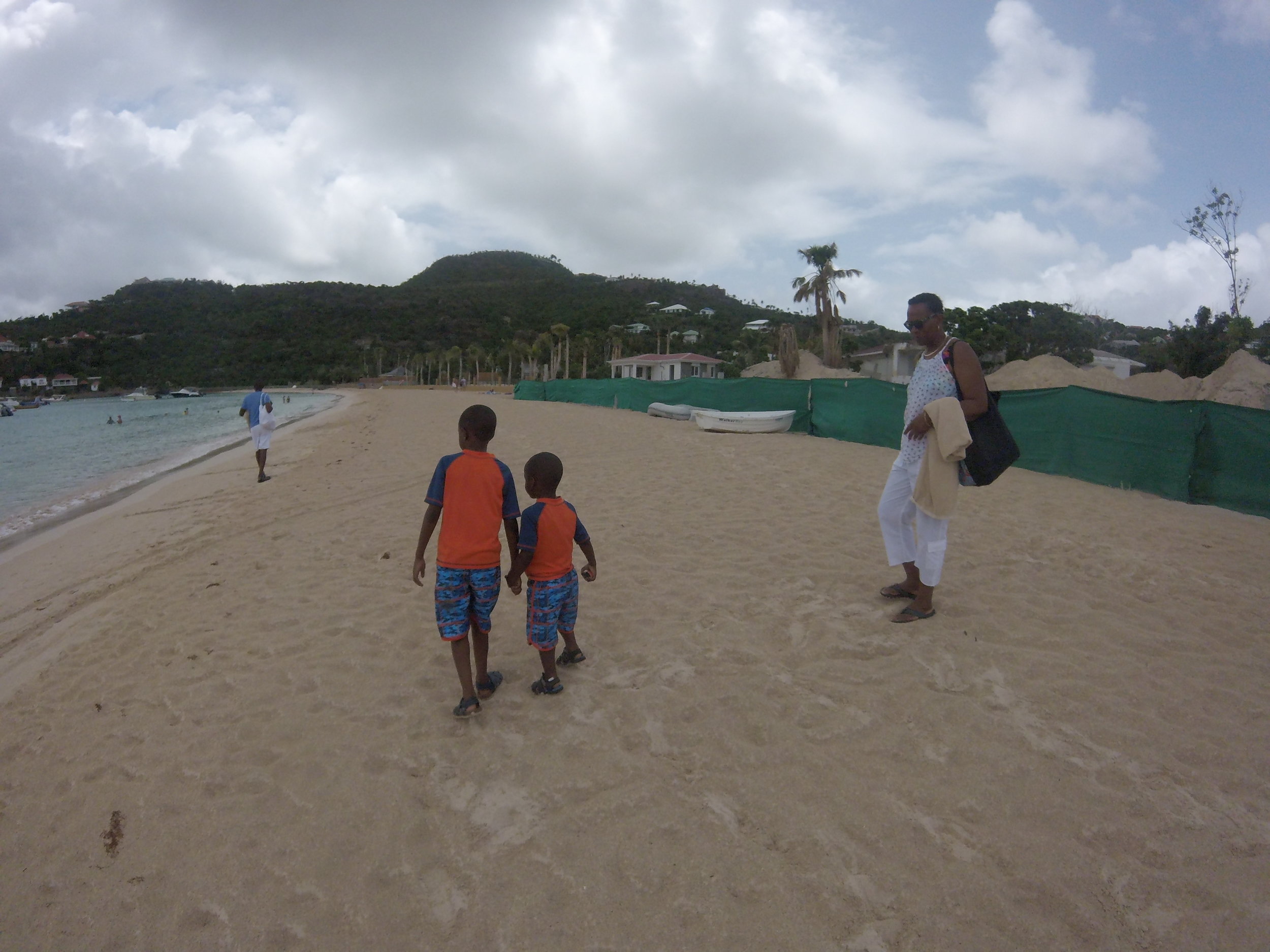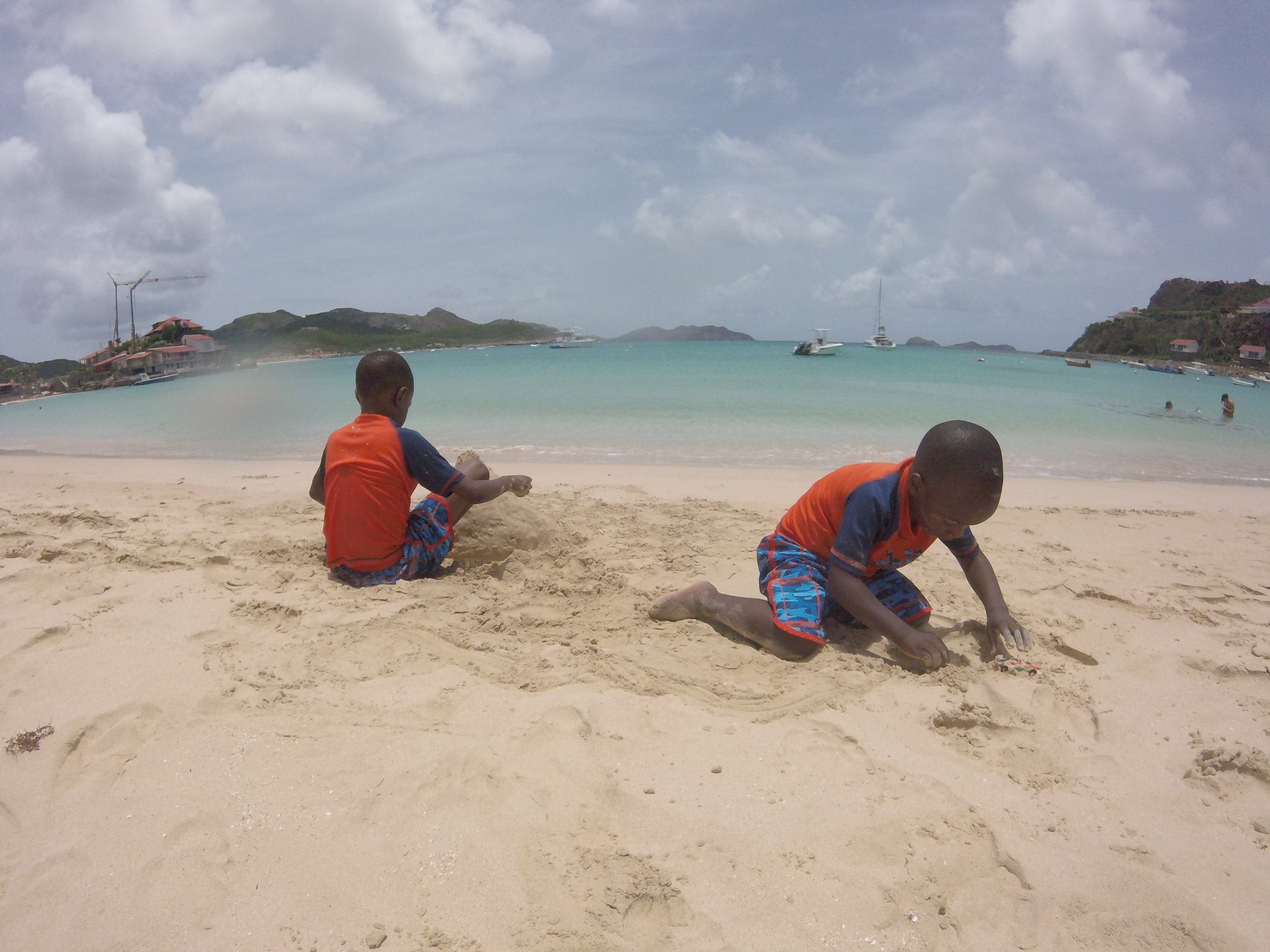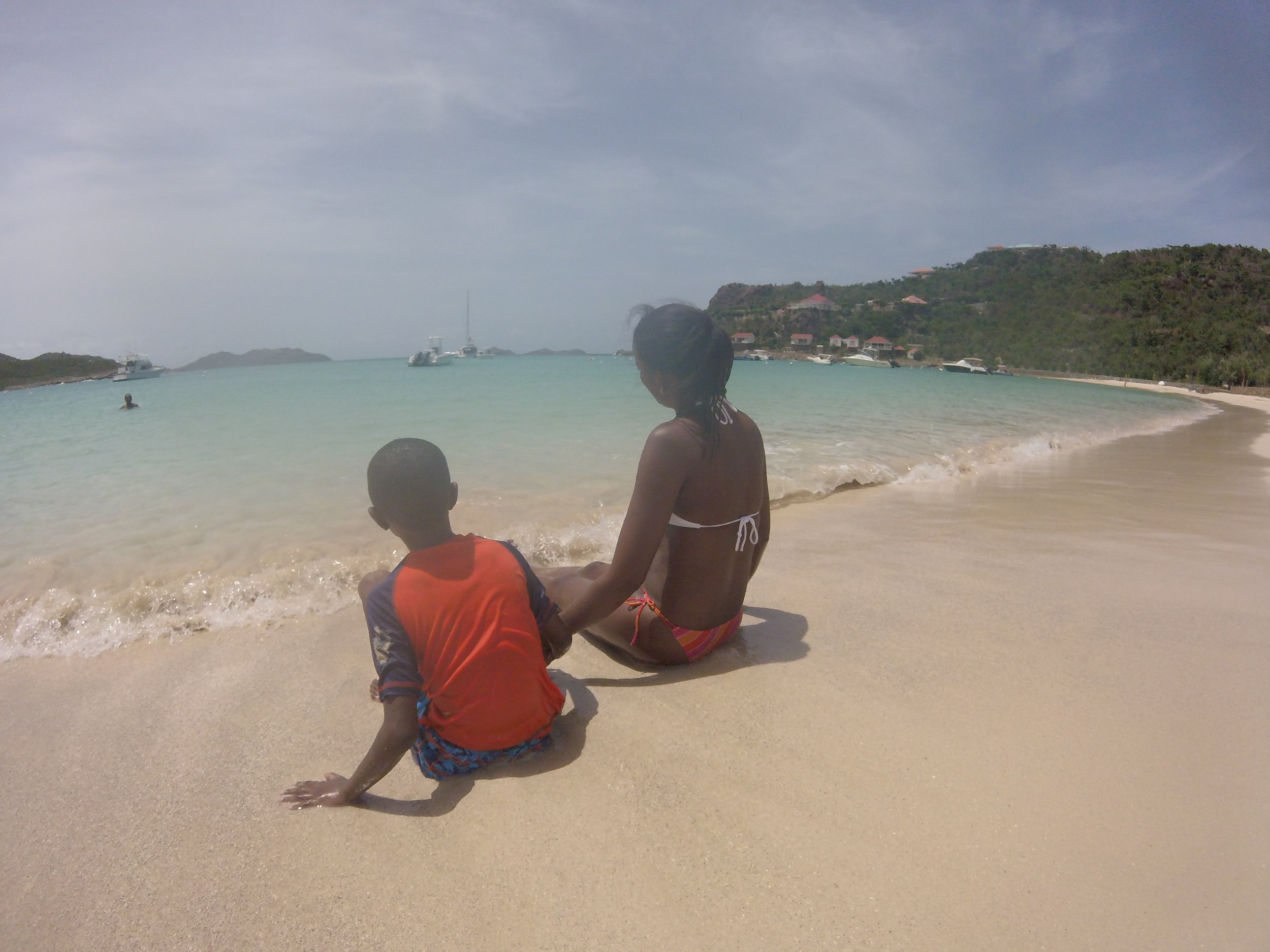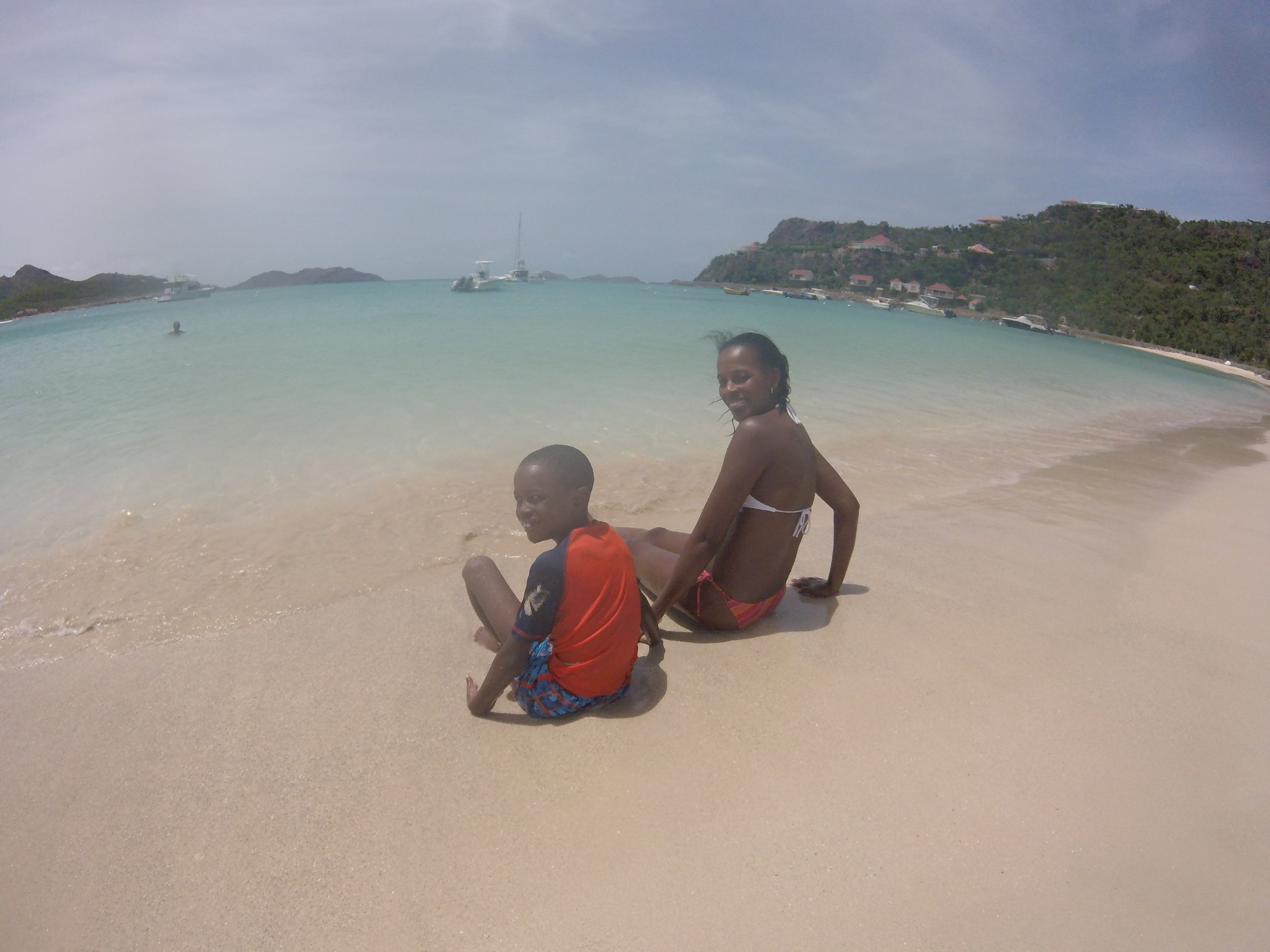 In case you're wondering about what we did on Wednesday… After enjoying an amazing beach day at Simpson Bay Resort & Marina, we hopped on the bus for a complimentary trip into Philipsburg, sponsored by AMA Jewellers. So, although not on a cruise ourselves, we got to feast our eyes on Allure of the Seas, Caribbean Princess, and the Celebrity Equinox. Yes, I am always like a kid in a candy shop when these gargantuan vessels are around. I admit, however, that it felt good to not have to rush back from an excursion to catch our ship, as that can sometimes be the case when cruising. Land vacations, even when you take a ferry over to neighboring islands, allow for a bit more time exploring during outings.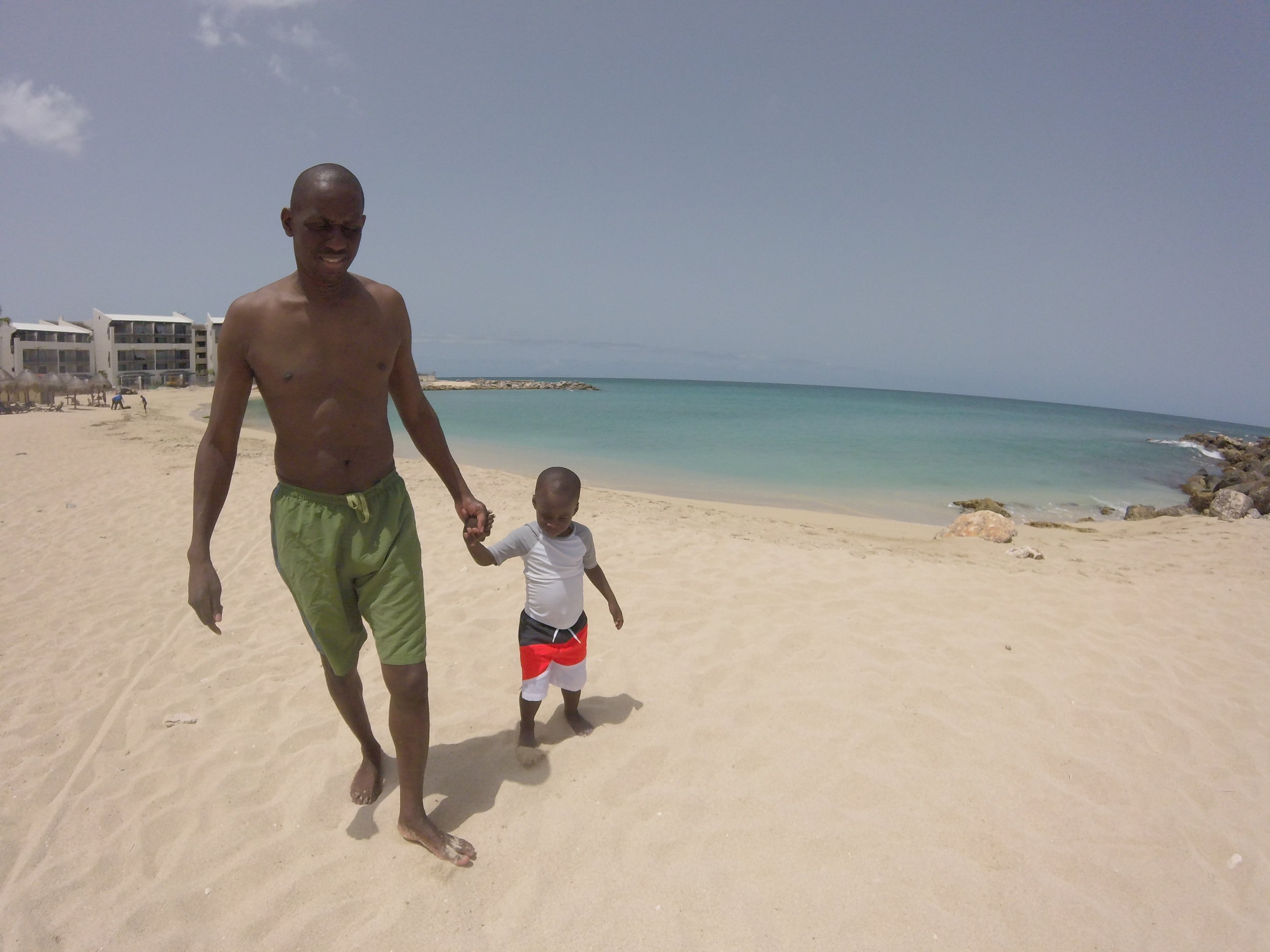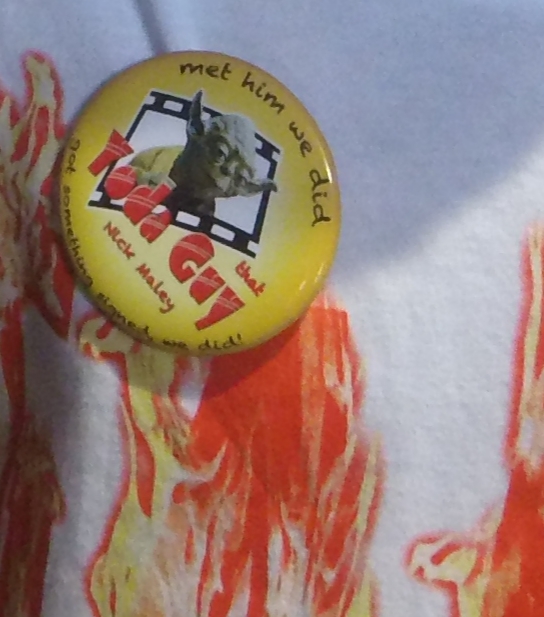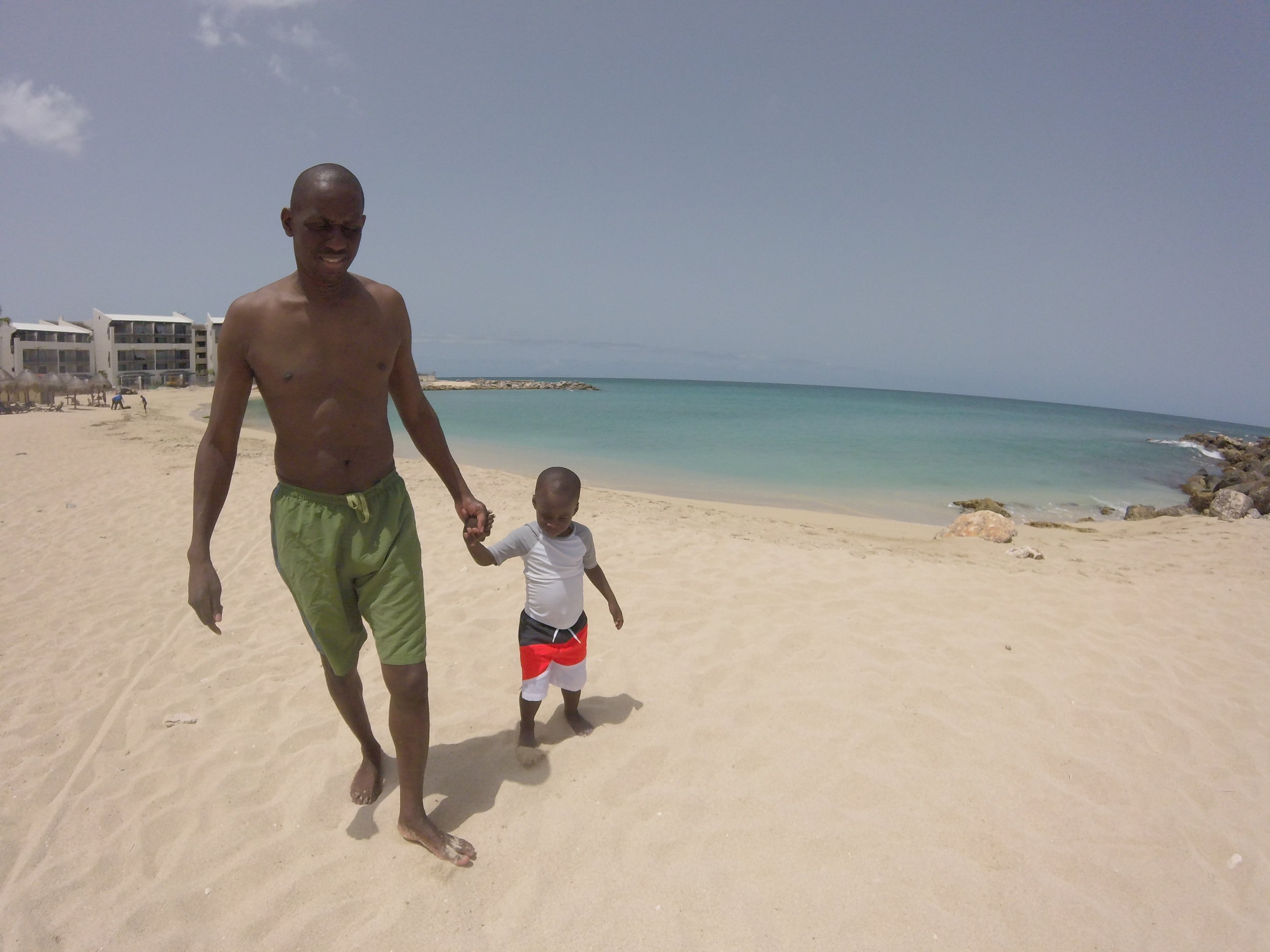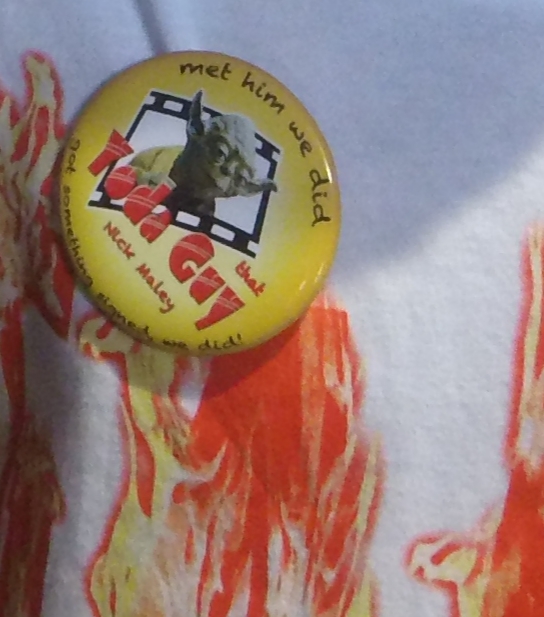 So, if you would like to island-hop through the Caribbean, but you do not want to cruise, know that it is certainly possible, and can be quite easy to do. Here are a few island-hopping ideas:
· St. Maarten/St. Martin – Anguilla – St. Barth
· Guadeloupe – Dominica – Martinique – St. Lucia
· Antigua – Montserrat
Do you have a list of places that you desire to see?
I am getting super excited as my list of Caribbean countries is almost completed, and as the list of countries I have visited grows.
Caribbean Countries I've Already Visited
1. Jamaica
2. Dominican Republic
3. Antigua and Barbuda
4. Barbados
5. Grand Cayman
6. Saint Martin (France)
7. Sint Maarten (Netherlands)
8. Saint Kitts and Nevis
9. Saint Lucia
10. Turks and Caicos
11. The Bahamas
12. Puerto Rico
13. United States Virgin Islands, specifically, St. Thomas
14. Belize
15. Cuba
16. Guadeloupe and dependencies
17. Trinidad and Tobago
18. Grenada
19. Martinique
20. Saint Vincent and the Grenadines
21. Anguilla
22. St. Barthelemy
Caribbean Countries I Will Visit Next
Already Planned and Booked
1. Aruba
2. Bonaire
3. Curacao
4. British Virgin Islands, mainly Tortola and Virgin Gorda
Planning
1. Haiti
2. Montserrat
3. Dominica
4. Guyana
I hope that these blog posts inspire you to plan your next vacation, and that this particular one inspires you to island-hop! Happy planning!
Staying at the Simpson Bay Resort & Marina in St. Maarten was a wonderful experience, and these photos provide only a glimpse of this gorgeous resort, which we, now, highly recommend.