Making The Best Of A Family Cruise To Cuba
On the 6-month anniversary of the existence of this blog, My Cruising Family has decided to share a blog post that combines our review and our tips/advice from our most recent cruise. It had been my intent to share a review of our first Cuba cruise soon after our return to the United States, but those plans changed after the unexpected loss of my brother the day after we returned from that cruise.
My Cruising Family visited Cuba for the first time in October 2017, via cruise ship. The Norwegian Sky, to be specific. After eventually sharing our photos and stories of the amazing time we had during our cruise, a number of people have asked us for recommendations on how to make the best of a visit to Cuba, especially with two young children. Here are some of our recommendations.
Carefully Choose Your Cruise Itinerary
Pay close attention to the itineraries that you are considering. In some cases, a cruise ship will overnight in Havana; however, some of those cruises then set sail at 8am the next day, while others set sail at 5pm the next day. Which one will you select? The more hours in Cuba, the better! We selected a cruise onboard the Norwegian Sky, which arrived in Havana at 8am on Tuesday, and set sail from Havana at 5pm on Wednesday. That way, we could plan two full days of touring, which is exactly what we did.
There are now several Fall 2018 itineraries that, in addition to Havana, will include Cienfuegos and Santiago de Cuba, providing an amazing opportunity to visit multiple cities in Cuba during one cruise. However, the more frequent options for cruising to Cuba from the United States tend to call on Havana only, which also provides an opportunity to visit multiple cities in Cuba if carefully planned.
Select Your Port Tours
Research independent tour companies in Cuba. With an itinerary that allows two full days in Cuba, it is possible to venture outside of Havana on the first day to nearby areas, such as Viñales or Matanzas, because the ship would be in Havana overnight, so there would be no need to rush back to port. Then, on the second day, families can opt for an early tour of Havana to make the most of the day before returning to the ship.
Eight months prior to our cruise, I researched tour operators, and I contacted one tour company, Havana Journeys, because of the excellent reviews it received on TripAdvisor and the selection of tours on the company's website. I requested detailed information, including pricing, on three tours: Viñales, Matanzas, and Havana. Within a few days, Havana Journeys responded to my e-mail with a thorough description and pricing of each requested tour option. We opted for Havana Journeys' Matanzas Tour and Havana Tour. According to Havana Journeys, all its tours are compliant with the Office of Foreign Assets Control (OFAC) requirements for United States' citizens travel to Cuba.
Suggested Itinerary for Day One In Cuba
Touring Matanzas allows for exploration outside of Havana, with beautiful sights to see along the way, while being driven in a classic American car, which is a very convenient option for families with young children. Visit sites, such as:
· Bacunayagua, with stunning views of the Bacunayagua bridge;
· Parque de la Libertad, in which visitors can learn about Jose Martí and the symbolism of the statue in the middle of the park, depicting a woman breaking free from chains;
· Food carts from which visitors and Cuban citizens, alike, can enjoy a delicious taste of fried Cuban snacks;
· Las Cuevas de Bellamar, which has an interesting story that the tour guide will gladly share; and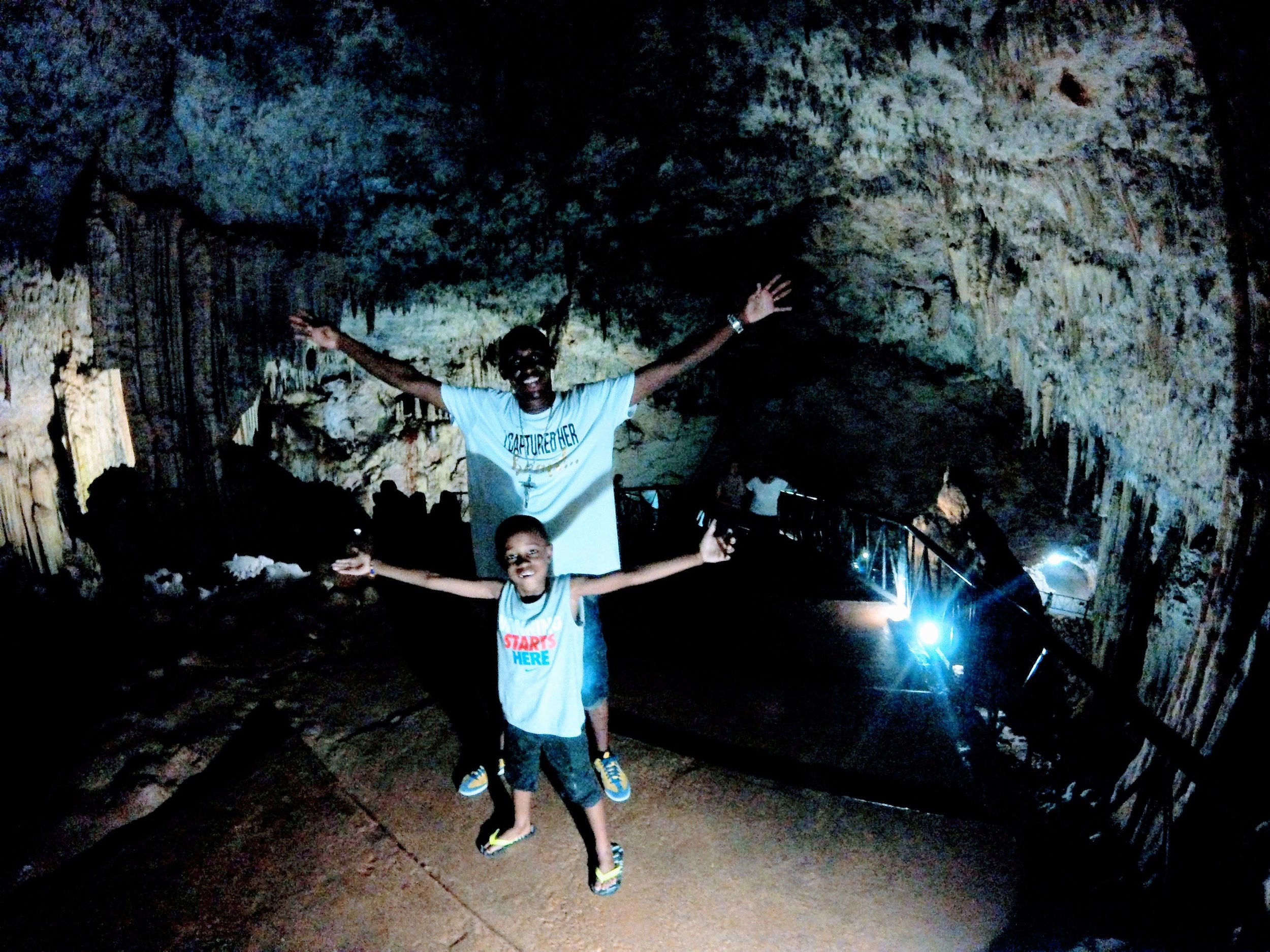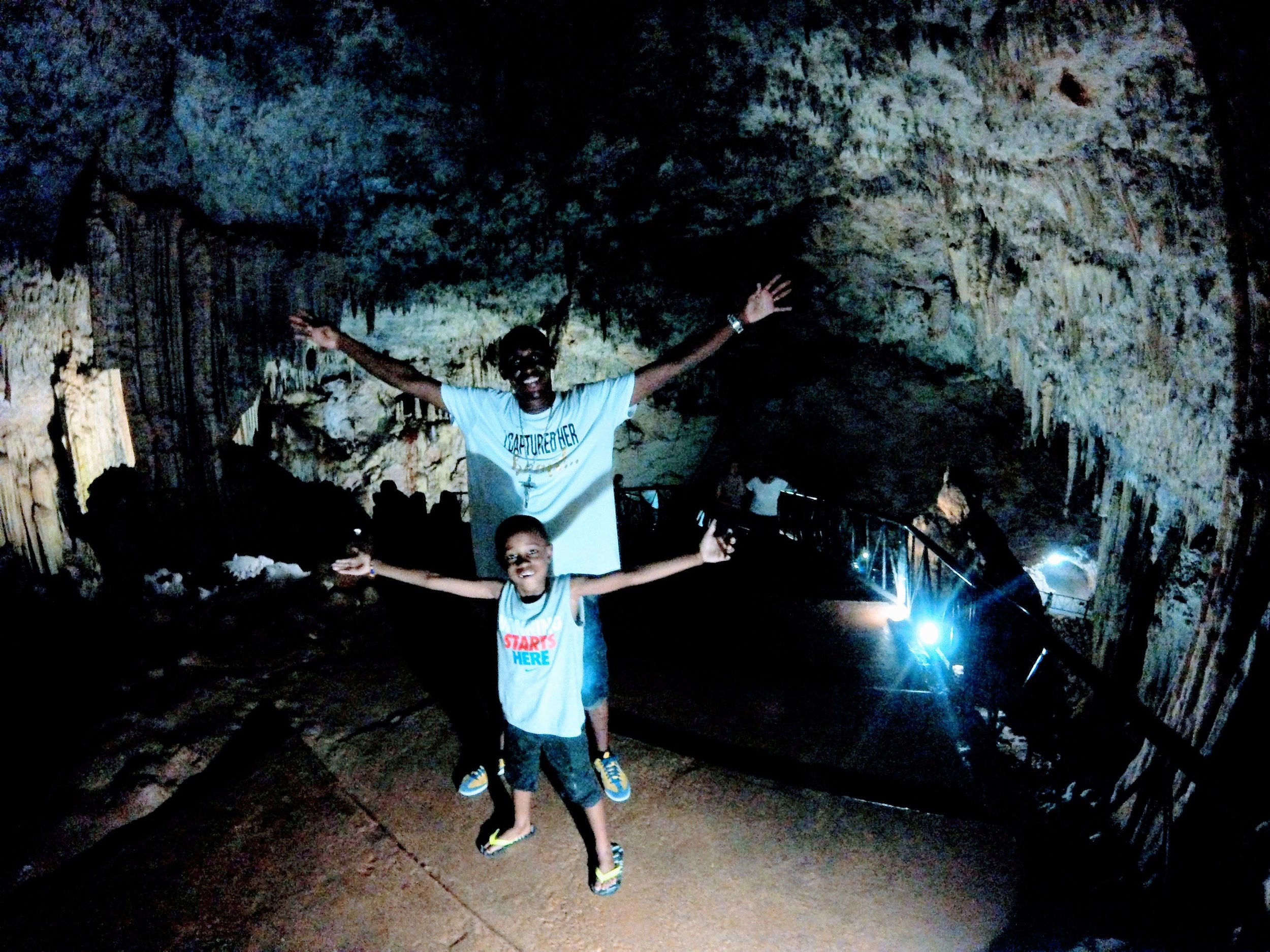 · San Severino Castle, which is a museum about the history of slavery.
The sites mentioned here are all in Matanzas, which is known as a "City of Bridges" and the "Athens of Cuba" because it is filled with such rich history. The name "Matanzas" literally means massacre, as there were many massacres in the city's history.
Wear sneakers for this tour, which will allow for a more comfortable exploration of Las Cuevas de Bellamar. Havana Journeys provided this advice in advance, but I forgot. We wore sandals and were fine, but I realize that sneakers would have been better for exploring the cave.
On that first day in Cuba, we recommend stopping to eat at a Cuban restaurant along the way because, with a day filled with port exploration, guests will have probably missed lunchtime on the ship.
Suggested Itinerary for Day Two In Cuba
Ride in a classic American car, again, and visit the following sites in Havana:
· Santa Maria del Mar, which is a gorgeous beach at which our tour guide loves to spend time with his family, and at which families can enjoy refreshing coconut water;
· Christo de la Habana, which is the huge statue of Jesus Christ overlooking Havana, from which visitors by cruise ship can capture a stunning photograph of their ship;
· Havana Cathedral and Plaza de la Catedral;
· Explore, by foot, neighboring streets and historical buildings and statues, including a statue of Carlos Manuel de Céspedes who is credited with freeing his slaves and declaring Cuba's independence;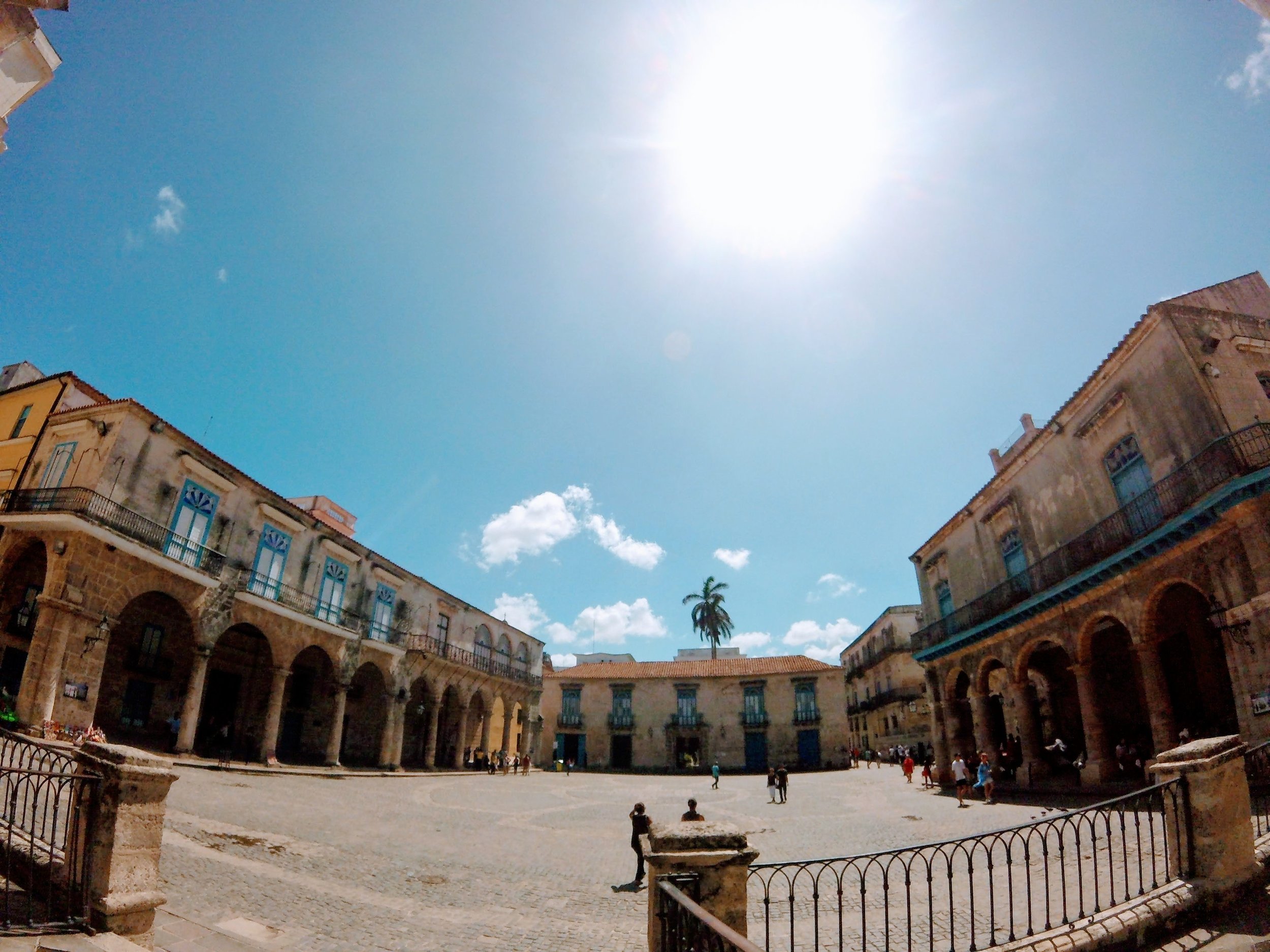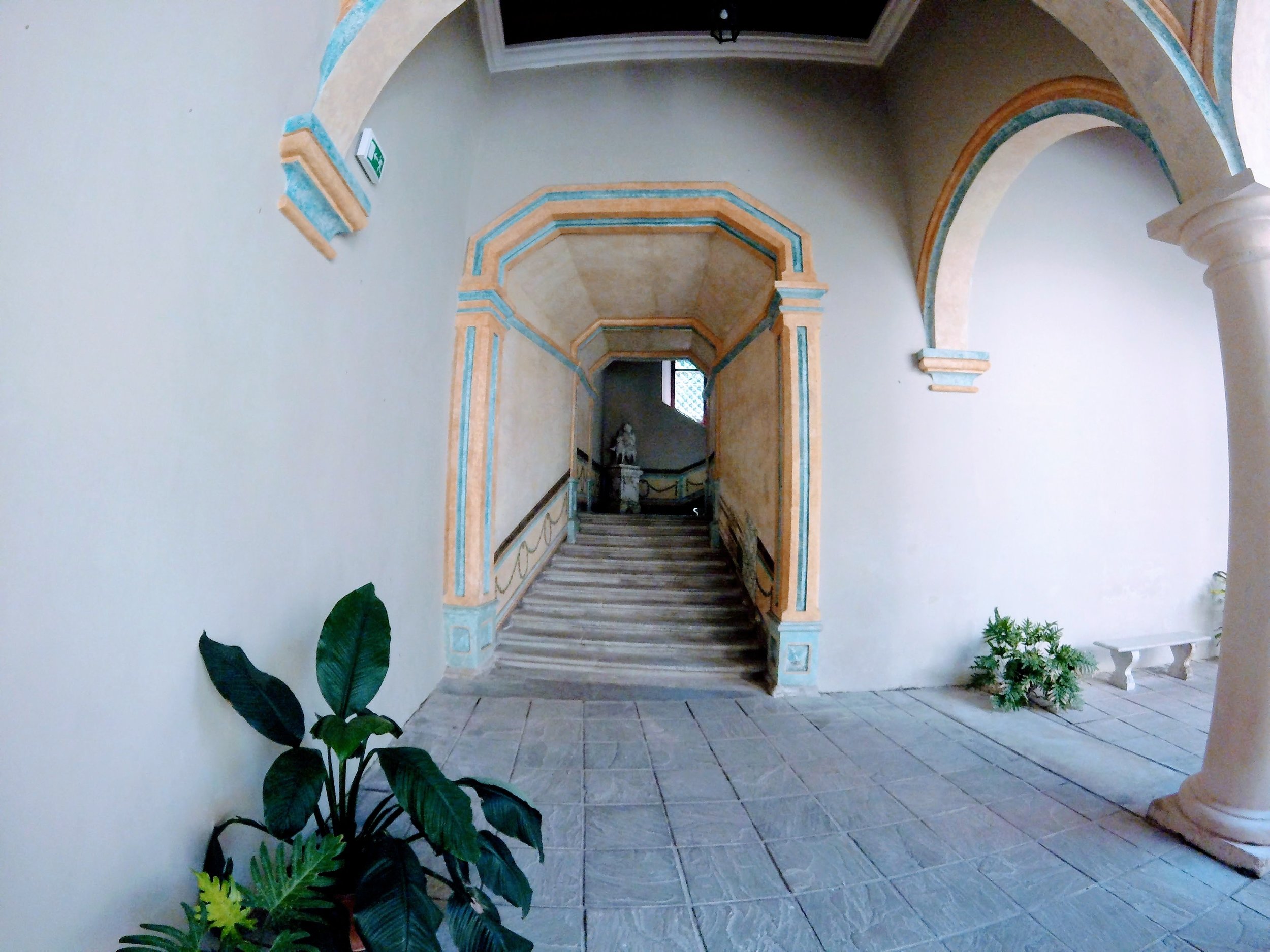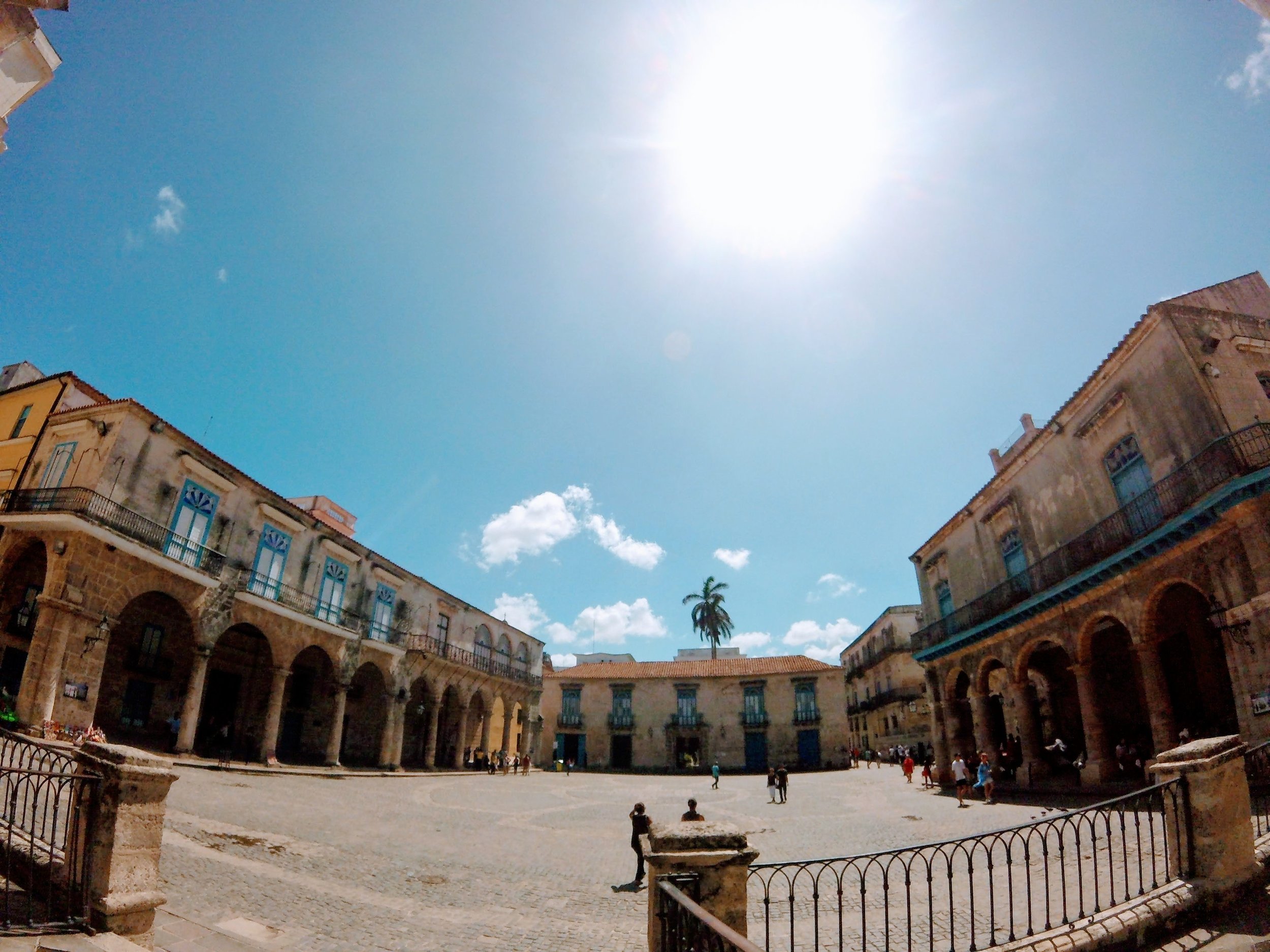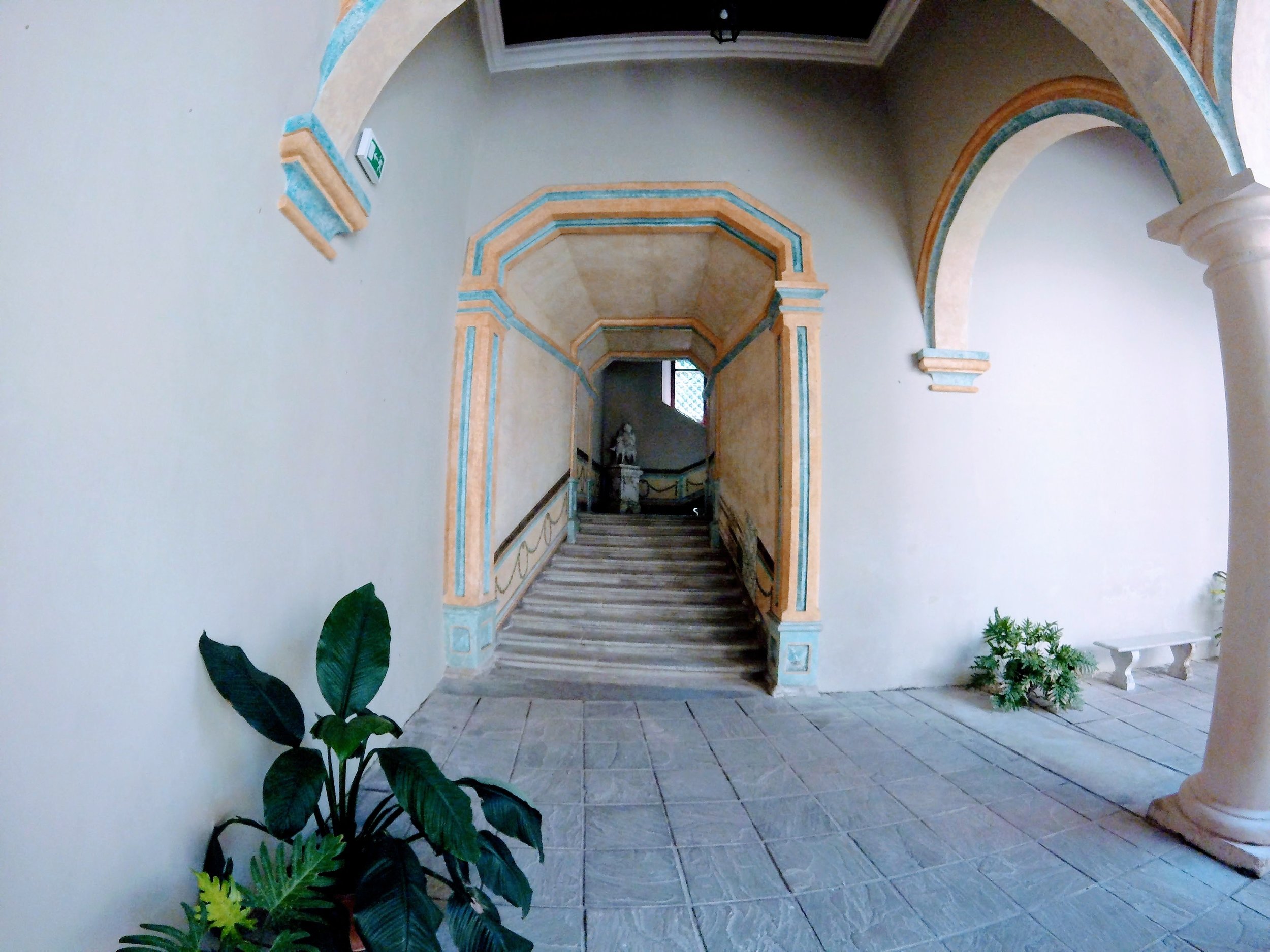 · Drive through Vedado, which is a beautiful neighborhood that combines rich architecture with lush green trees and parks;
· Visit Parque John Lennon, in Vedado, and capture a photograph with a statue of John Lennon sitting on a bench;
· Drive to Revolution Square, and take photographs in one of Havana's most popular locations;
· Drive to El Capitolio; and
· Drive through the bustling city back to the cruise port.
Of course, these itineraries are suggestions that can easily be modified, and Havana Journeys or another reputable tour company will gladly customize tours for families visiting Cuba.
The experience in Cuba is one that words alone don't fully capture. Families are greeted warmly. As we drove throughout Matanzas and Havana, we felt very relaxed, and we realized that, unlike anywhere else that we have visited, there were no billboards displayed anywhere, which probably added to how relaxed we felt the entire time. Instead of trying to sell to us, the people of Cuba simply wanted to share their stories. The people of Cuba gladly share their history, including stories of their struggles and accomplishments, as well as their hopes with those who visit. We look forward to visiting again, and we sincerely hope that our suggestions help you and your family to plan and enjoy a cruise to Cuba. Bon voyage!